Our Story
Summer's Story...
Stand By Me
It's New Year's Eve (2015), Adam and I had been dating for 6 months, and it's an evening I won't ever forget. Typically, neither one of us would be the first person to jump up and show our moves on the dance floor... however, this night was different. Not knowing what song was going to play next, Adam asked me to dance... as we are walking out to the dance floor, I realized that it was one of my favorites… "Stand By Me" by Ben E. King. This moment in time seemed so natural... comfortable... and simply, perfect. This was the moment, that I knew we would spend the rest of our lives together.
Adam's Story...
New Orleans
As I sit here, I am thinking and trying to remember the moment that I knew I would marry Summer… and I can't figure it out. Was it the first time that we stayed up all night in Italy talking about art? Or maybe it was when I saw the look of devotion in her eyes as she told me about her family. Perhaps it was that first dance on New Year's Eve…

I'm not sure which one was the moment, but I can tell you with confidence when I realized that I made the right decision. That moment was revealed on the ride home from New Orleans, where I had proposed to her in Jackson Square. I was sitting there reflecting on our trip, trying to remember all of the things that we had done while we were there (places we had seen, food we had eaten, etc.) … but I couldn't.
All I could remember was the look in her eyes when I asked her to marry me… the touch of her hand as we walked down the street… and the sound of her voice that same night as we stayed up talking until the early morning… everything was perfect. Even now, almost one year later, I still can't remember much else about that trip. I suppose that's how you know that you're with the right person… The places you go together will never be as important as simply, being together.
The Wedding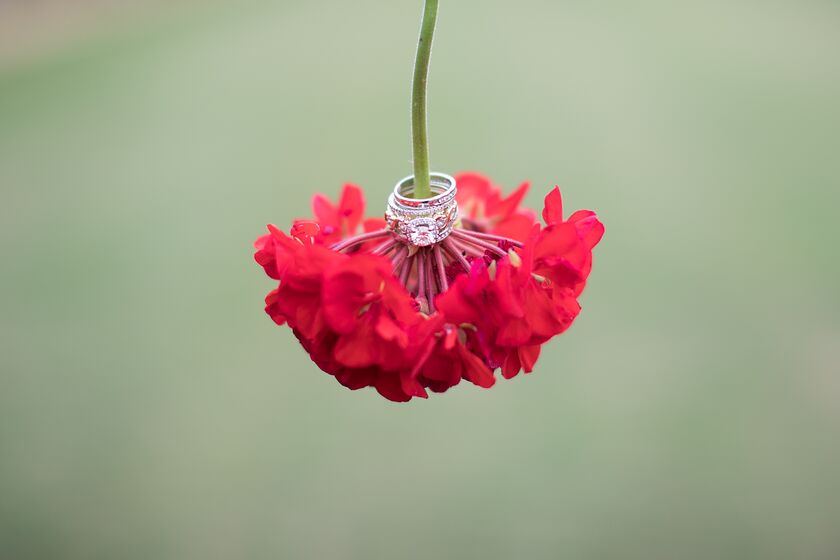 Saturday, June 23, 2018
5:30 PM
Attire: Formal
Ceremony
7th & James Baptist Church
602 James Ave, Waco, TX, United States
Reception
Ridgewood Country Club
7301 Fish Pond Rd, Waco, TX 76710, USA
Other Events
Wedding Ceremony Rehearsal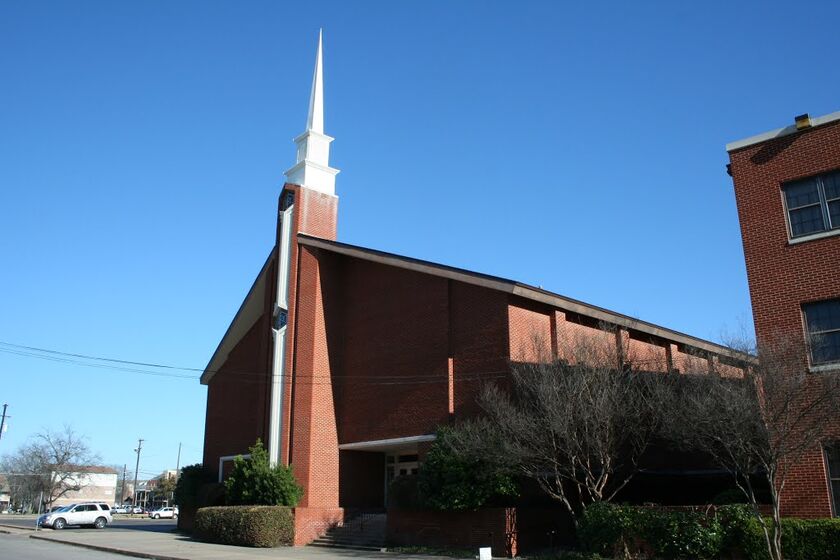 Friday, June 22, 2018
5:00 PM
7th and James Baptist Church
602 James Ave, Waco, TX, United States
Wedding Rehearsal Dinner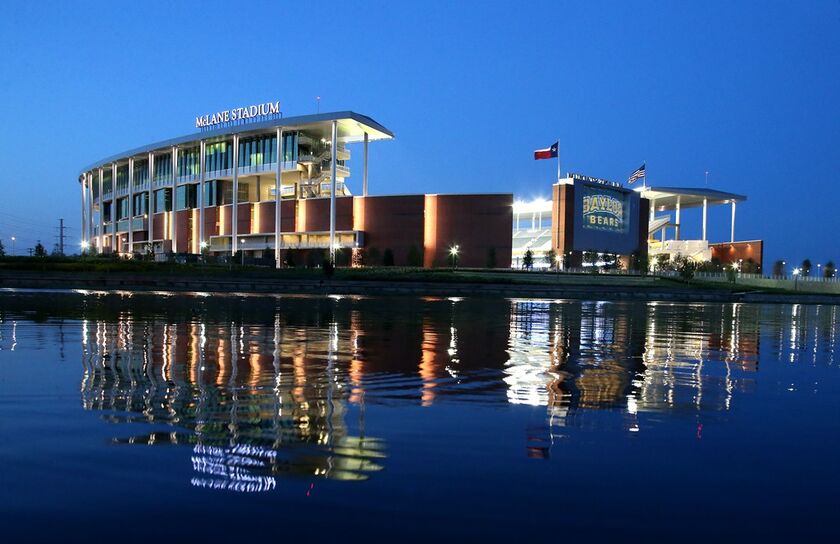 Friday, June 22, 2018
7:00 PM
Baylor Club, President's Suite
1001 S M.L.K. Jr Blvd, Waco, TX, United States
Wedding Party
Heather DiDonato - Matron of Honor
Longtime best friend and Sorority Sister (Pi Beta Phi – "My Big"). We met my first day of college at TCU and have held one of the strongest relationships throughout the years. We have stories from Texas to Michigan, and from the east coast all the way to the west. We have traveled to over ten states together and have adventures to tell about every single one of them! Heather is one of my dearest friends and a sister, and I am so thankful that she has been a part of my life for the last 14 years.
Chandra Holder - Matron of Honor
Soon to be sister-in-law, Bestie, Mother of Chickens, and Planner of Proposals (and most other events). I am so blessed to be able to call Chandra my sister. Besides both of us having love for her brother, we share very similar personality traits – OCD list making tendencies, sarcasm, and of course, our love for shoes. She always has wonderful advice, and I appreciate all that she has done (and continues to do) for Adam and me.
Corinne Fauver - Maid of Honor
Longtime childhood friend, sister, and confidant. There is never enough time in the day when we get together. Somehow, we always manage to talk for hours on end. Corinne has so much love to give, and regardless of the circumstance, she has the ability to continuously see others in a positive light. I love her sweetness, and she loves my sass. Even though we aren't related, she is my sister and will always be a part of my family.
Nikki Georgopulos - Maid of Honor
Bestie, "Schoalmate", Baster of Eggs, NYC connoisseur, fellow only child, 'Sister from another Mister'. We met in Italy during the ARCA program five years ago and have been friends ever since. We have celebrated birthdays in two different countries, visited (and cried) in museums over our favorite pieces of art, stuffed our faces with pizza, laid in bed watching "Freaks & Geeks" for 48 hours, adopted a teenager for a weekend, and also have been the fanciest of fancy in the heart of New York City. We have endless conversations each time we see each other, and no one will ever love Veuve Clicquot and mozzarella more than us!
Summer Clowers - Bridesmaid
Summer and I also met in Italy while attending a post graduate program, ARCA. She is an amazing lady and one of my greatest friends! She has many random (but super useful) facts, and we both love all things involving summertime, especially in Italy (aka the summer of Summers). Summer has taught me about travel, we have talked about life and music, and most evenings were spent with her cooking and me making sure her wine glass wasn't empty. Even though she lives several states away, we have built and maintained a friendship that is unshakeable. We have bonded over art, craft cocktails, and adventure time – seeing the Rolling Stones in Rome…. for free! I love her dearly, and I know that she is always there when I need her the most.
Diana Luvianos - Bridesmaid
Diana and I met through Corinne when they were living together. Diana is one of the most loyal friends to have by my side. She is an amazing and devoted mother, and one of the strongest women in my life that I know. I admire all of the things that she does, and how hard she works to be the best person she possibly can be. Diana is the life of the party (at least she is once you get her out of pajamas), and one of the bestest of friends I could ever ask for.
Ashley Renfro - Bridesmaid
One of my best and farthest located friends, now living in the land down under. I met Renfro after I had graduated college. We both worked in the restaurant industry… I was trying to jumpstart a career, and she was in Fort Worth taking care and helping out her family. We bonded over our love for travel and my need to explore. One of my favorite places that I wanted to visit was NYC, and she told me story after story about how fantastic the city was. The next year, Renfro moved back to NYC, and I started planning. A few months later, I had planned a trip and she was the best tour guide anyone could have ever asked for! That was it for me, NYC may have been too cold for my taste long term, but I returned and continue to do so each year for a trip to the city. When Renfro moved back to Texas, I couldn't have been more thrilled and we visited each other often. She is outgoing, fearless, and never afraid to wander outside of her comfort zone…. After all, she did move to Australia on a whim! Our relationship has continued to grow over the years and I could not ask for a better friend and person in my life.
Taryn Alvarado - Bridesmaid
Taryn and I met when we both started our first day teaching at Lorena ISD. Taryn is one of the greatest teachers out there, as well as one of my greatest friends. The first day we walked into work, her mom was helping her set up and decorate her room. Her mother took one look at me and asked, "Where did you go to school?" I replied, "Midway." It turns out that her mother was my 8th grade science teacher, and not only that, Taryn and I worked at the same school, and we had just moved into the same apartment building. I can't thank her enough for all of the level-headed advice that she gives, all of our conversations, as well as our weekly date nights watching American Horror Story.
Chance Collins - Best Man
My favorite brother, and the only person in the wedding party that I have known, literally, from the second he was born.

Steve McCollum - Groomsman
I met Steve my freshman year in high school, and we immediately bonded over Star Wars and video games. That's all we needed and have been best friends ever since.
Nick Brault - Groomsman
When we were younger, Nick lived one street over from my mom's house (less than one hundred yards). We have maintained a friendship since I was seven years old, and I couldn't ask for a more loyal friend.
Larry Kling - Groomsman
Nick introduced me to Larry the day that Larry got his driver's license. The three of us took full advantage of Larry's 'new found freedom'. Even though it may seem like this friendship started because I needed a personal uber driver, Larry has been the life of the party and one of my greatest friends throughout the years.
John Geary - Groomsman
The day that I started hanging out with John, he told me that he was going to grow out his hair and start playing guitar. I had heard this from numerous people, probably because I in fact, did play guitar and did have long hair at that time. Well eight years later, John is still playing guitar and up until about six months ago he was still rockin' those long golden locks. John held true to his word, and every time we hang out, we pick back up right where we left off... telling stories and playing guitar.
Zan Graeber - Groomsman
Cousin and Golf Extraordinaire. The day that Zan was born, my dad snuck me back to check on my aunt and meet my new cousin. I had the privilege as the first of my siblings to actually meet him. I have always looked at Zan as my second little brother in the family.
Daeric Graeber - Groomsman
I literally can't remember a time without my cousin, Daeric. We are a year and a half apart and together we have gotten ourselves in and out of quite a few predicaments. I couldn't ask for a better partner in crime (allegedly), and so grateful that he is not only my family, but a friend as well.
Brent Moody - Groomsman
I met Brent my freshman year of high school. He was a senior and decided that he would take me under his wing… especially to make sure that I attended and was informed about all aspects of the social scene… some of which I had no business being involved in... but thanks for showing me the ropes, Mr. Moody!